The pool equipment is the heart of the pool. It is therefore necessary to create a equipment design plan for the pool. With high quality pool equipment from different EU countries and our professional employees, we guarantee a functional pool with the highest water quality.

Our optional equipment includes:
Automatic dosage to guarantee high water quality
Heat exchange pumps
Jets for swimming against the streams
Automatic Pool Cleaning Robot
Water massage jets
Waterfalls
LED lighting
Solar showers


Pool coverage
Pool domes are mobile and durable covers, made of two- or three-layer polycarbonate. Anodized aluminum is the backbone of the dome. The polycarbonate and anodized aluminum are available in different colors. There are two kinds of domes. Low ones with a height of 1,2 m and high ones, which are between 2.16 and 2.7 m.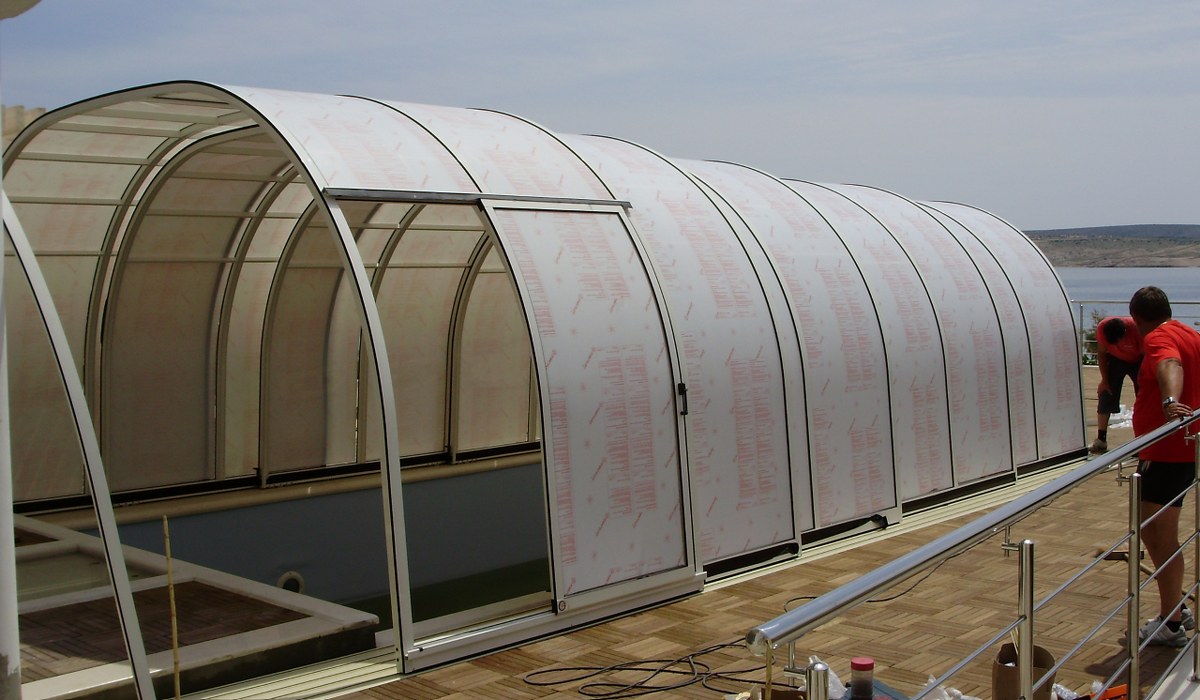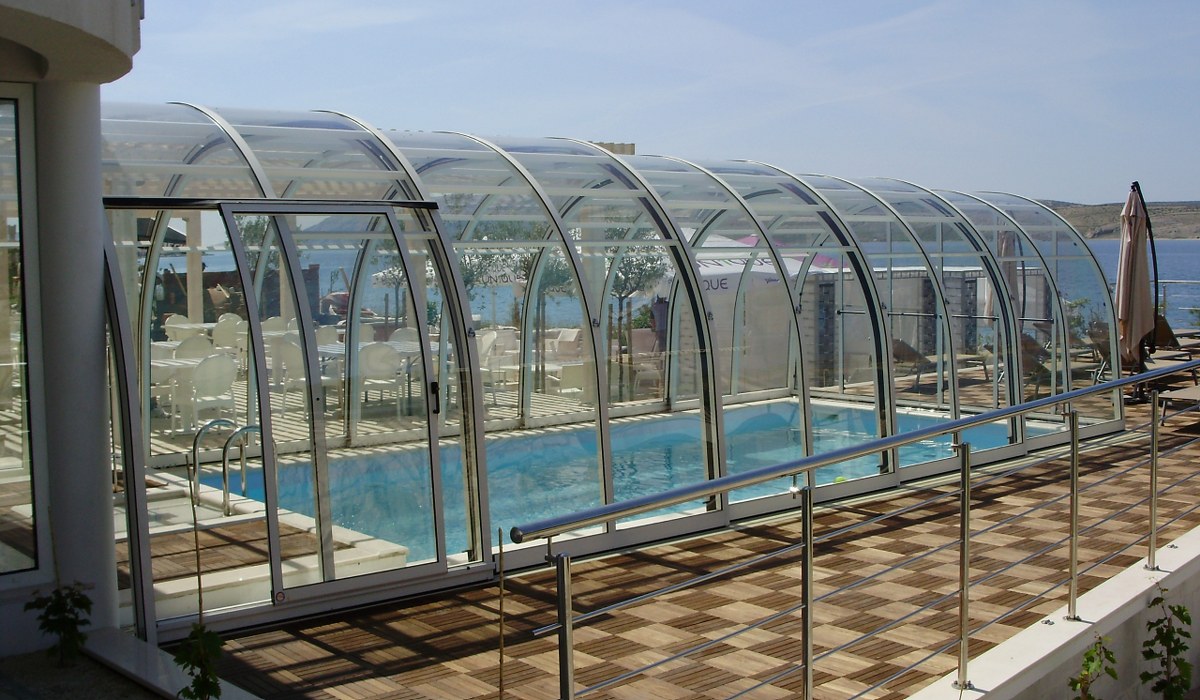 Automatic underground roll covers are recommended to be used when you are planning a new pool from scratch, because its final form needs to be considered during the construction of the pool structure. They are available in various colors and cover almost all pool shapes.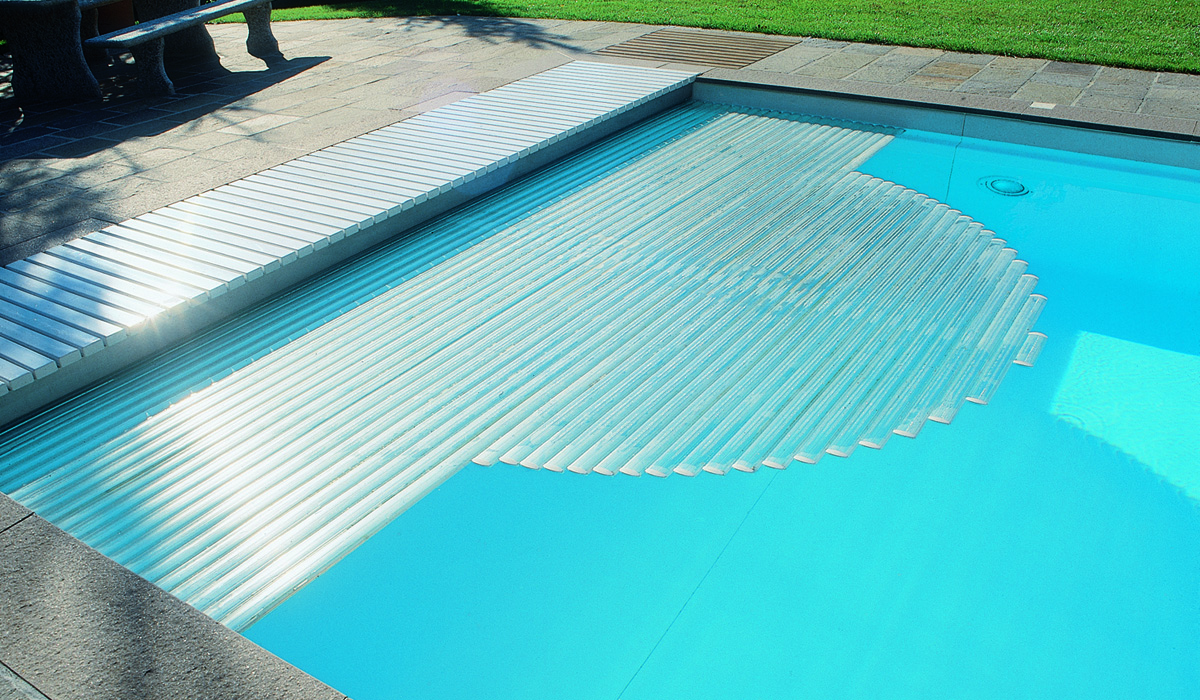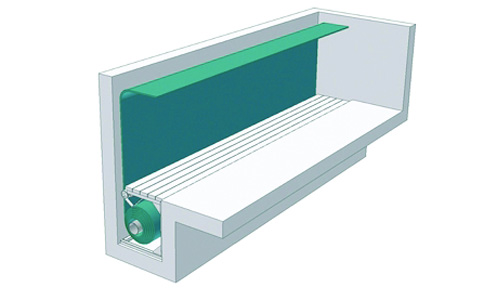 Over ground roll covers
can be installed at any time. The roll cover is available in different designs (for example a teak wood Design), which provides an additional decorative effect. In addition, they can be used as a seating. On the one hand with a one click the cover is opened and is ready for the swimmers in no time, on the other hand the pool is closed quickly to keep the temperature over night.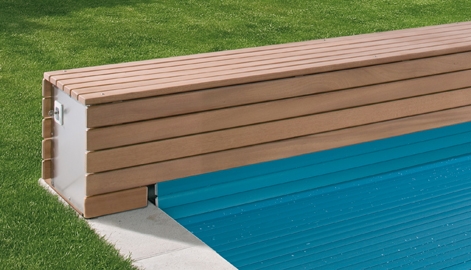 Pool covers
are made of the strongest and hardest PVC and are additionally strengthened with aluminum. They meet all safety standards and protect your children from falling into the water. The patented solution for winding makes it the perfect rollover protection for each pool.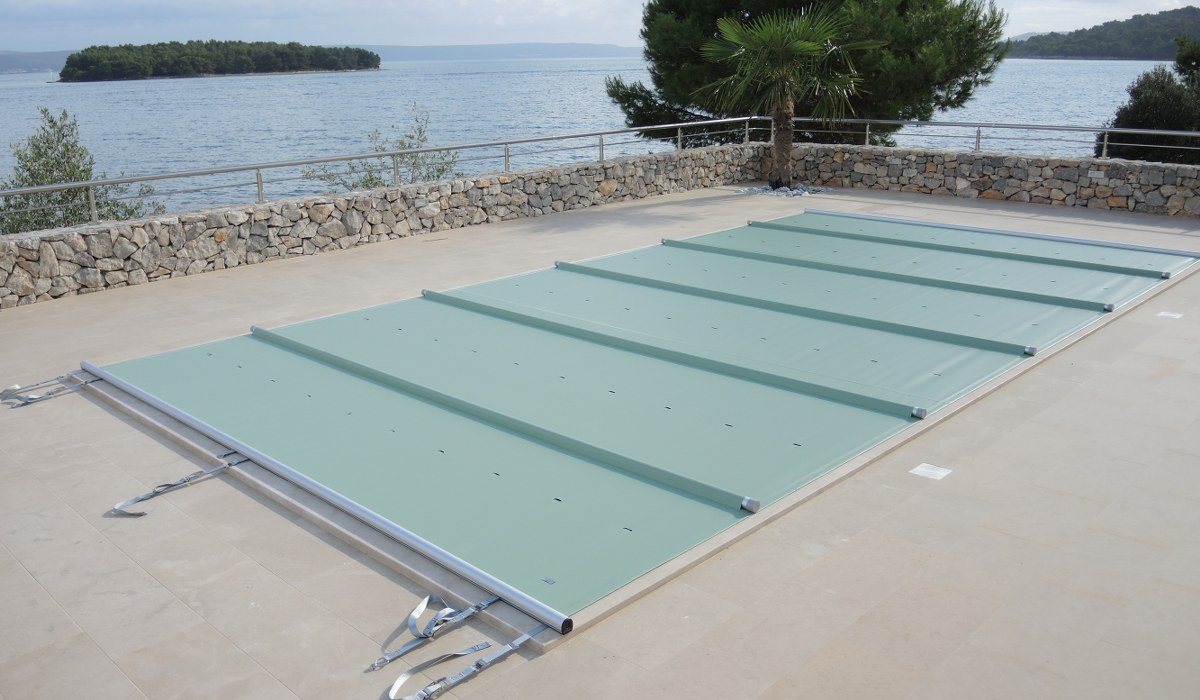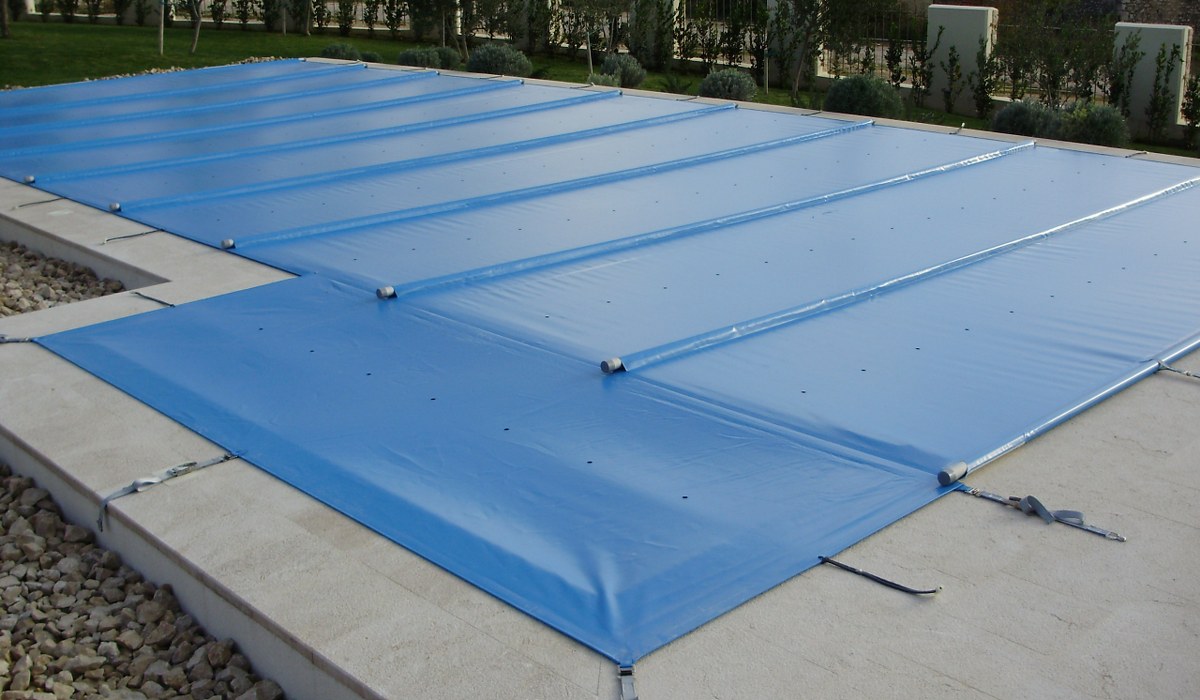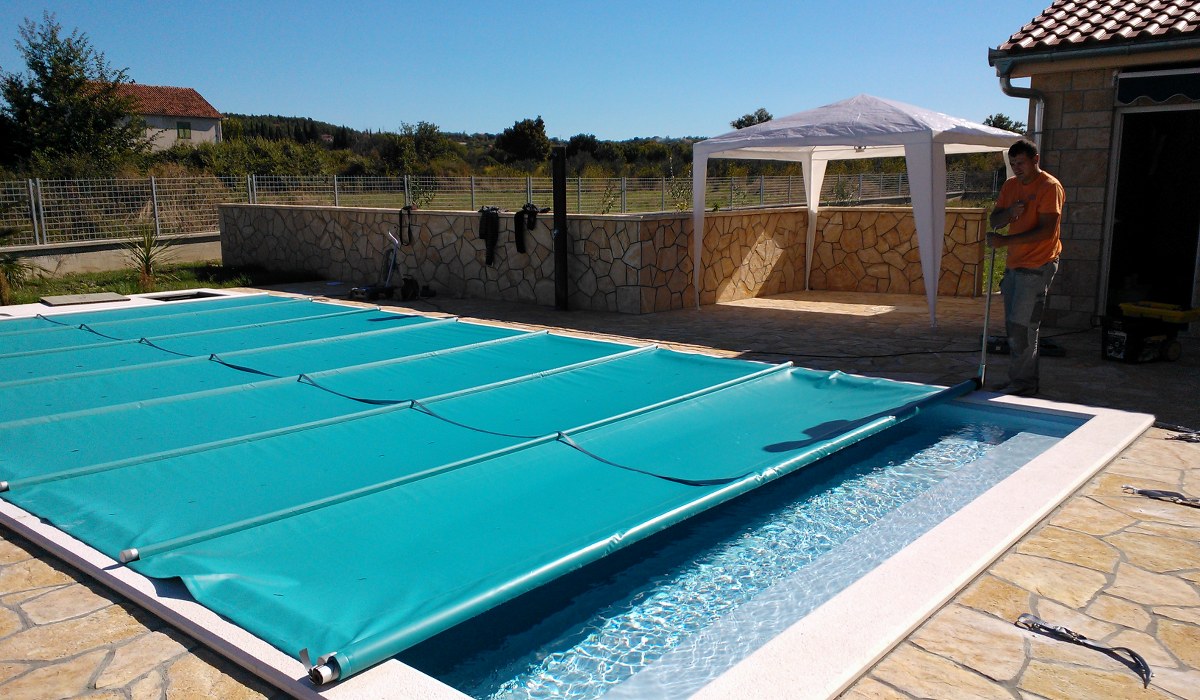 You will also find solar planes in our portfolio, with the necessary equipment for winding.